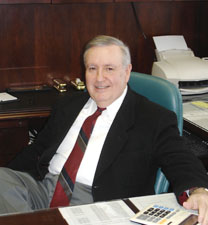 Adolfo Menéndez— Chairman and Chief Executive Officer
A co-founder of Global Management Partners LLC, Mr. Menéndez was also a co-founder of K&M Engineering & Consulting Corporation, where he provided the leadership in company operations necessary for its successful international expansion and growth. He also served as the Managing Director of the Hub River Power Group, the development company for the first large private power project in Asia. In this capacity, he led the critical negotiations for the various project agreements, and the coordination and securing of the project financing. Prior to forming K&M, Mr. Menéndez was a Senior Project Manager for International Operations at Bechtel Power Corporation and has over 25 years of experience in the management of large infrastructure projects. Mr. Menéndez is fluent in three languages and holds a Bachelor of Engineering degree in Mechanical Engineering from Manhattan College.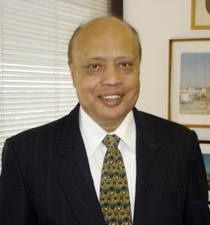 Kirit G. Parikh
Before co-founding Global Management Partners LLC, Mr. Parikh provided management oversight for K&M Engineering & Consulting Corporation's ongoing projects in the former Soviet Union, the Middle East and Africa. Throughout his 30-year career, he has managed the development and execution of over 7,000 MW of power generation projects worldwide. He played an important role in the structuring and negotiations of the $US 1 billion construction contract for the 1,292 MW Hub River Power Project. In addition, Mr. Parikh was responsible for developing the Manah Power Project in the Sultanate of Oman on a privatized basis, as well as formulating and negotiating all project agreements associated with this first-of-a-kind project, representing the first private power project in the Gulf region. Prior to joining K&M, he served in several senior positions at Bechtel Power Corporation. Mr. Parikh is fluent in four languages, he holds a Master of Science degree in Structural Engineering from the University of Wisconsin.